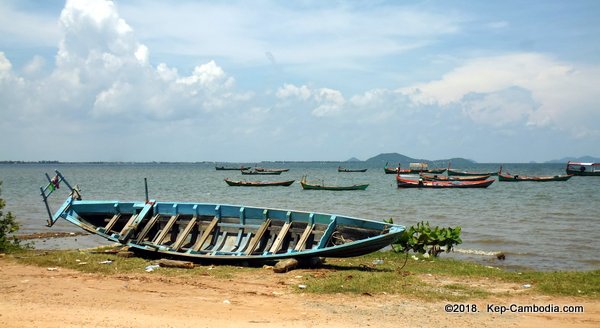 Sea Lovers.
Eat, drink, sleep and relax
Isolated from Kep, close to Koh Tonsay Island in a fishing village.
Rooms from $5 to $20. A $10 tent with fan and bed, dorm room and 2 bed rooms.
Boat rentals for 4 or more people.
National Park Jungle Tours
On Kep's Southern Beach, towards Vietnam.
A bar, across from the sea, with set French and Khmer meals.
About 5 rooms in all.
Very quiet and relaxing.
Look for the sign on the main road, and it's about a 2 minute drive on a dirt road.