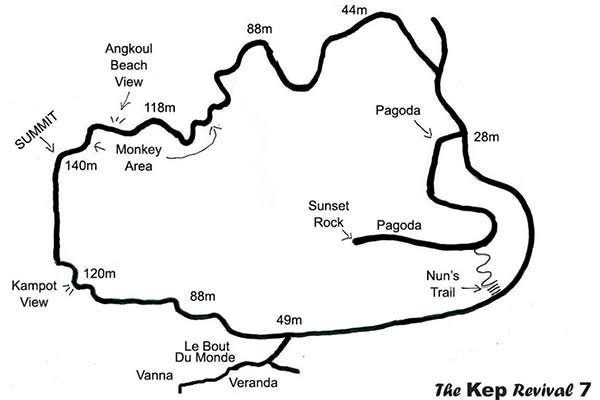 Kep National Park
On the hill above Veranda, Vanna, and Le Bout du Monde Bungalows is the Kep National Park.
A trail leads you around an 8 km trail.

Take your own supplies, as there are no places to buy food or drink on the trail. And make sure you have time to get back before nighttime, around 6pm.

Thanks to The Kep Revival for this graphic illustration of the Kep National Park!