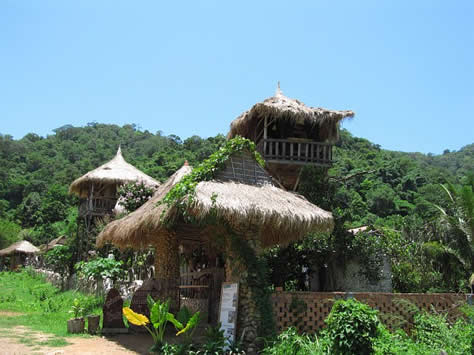 Tree Top
One of the newest addition to the Kep guest houses.
Tree Top, located just next to the Kep Lodge on the hill with 6 Bungalows in the tree offering a magnificent view over the ocean.

Restaurant and bar with mainly Khmer dishes.
Rooms from $6 - $15
Book at Treehouse at Tree Top Bungalows!

Kep Hotels