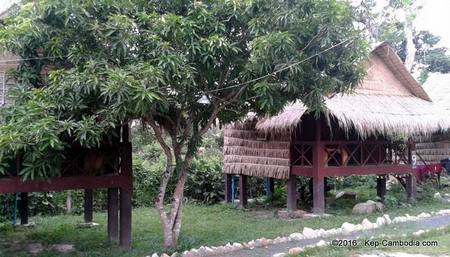 Rusty Keyhole Kep
At the far end of Kep, is Rusty Keyhole Kep, famous from the restaurant of the same name in Kampot.
Same Rusty Ribs, same good service. And this Rusty has some land to play on and 7 bungalows for rent at $7-$15 a night (basic fan bungalows with balcony and bath).
Ribs challenge, cocktails, bar games and sports!
Tel: 0862 711 94
info@keprusty.com
Driving from Kep) From the White Horse Monument in Kep, stay on the coast road and pass the Crab Market, the Beach and the Giant Blue Crab, then you will also pass the Rabbit Island pier. We are a further 5 minutes, along the coast. After the school playground on the right, you will see our sign on the left. Turn left and we will see you soon!
i