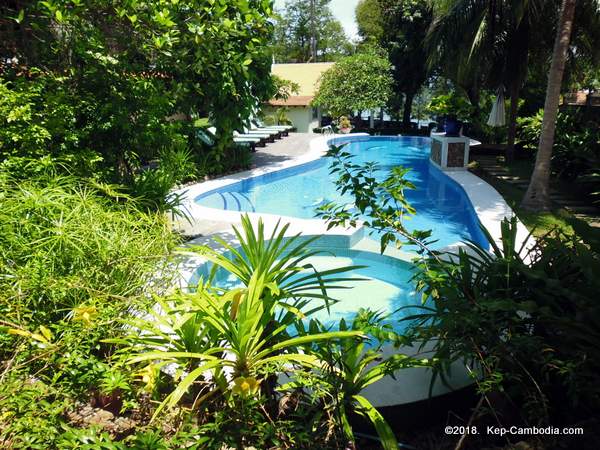 Le Ponton Hotel
"Le Ponton" is a charming boutique hotel on the shores of Kep, Cambodia, nested in a 6,000 sqm of luxurious garden, just a few meters away from the Kep Crab Market.
The upstairs bar opens late afternoon until late at night.
Breakfast is served.
Beautiful garden swimming Pool
10 rooms $60 - $115. All rooms have air-con, hot water, fridge, mini bar, safe.
Right across from the beach.
Tel: 017 780 061
e-mail: contact@ponton-hotel.com