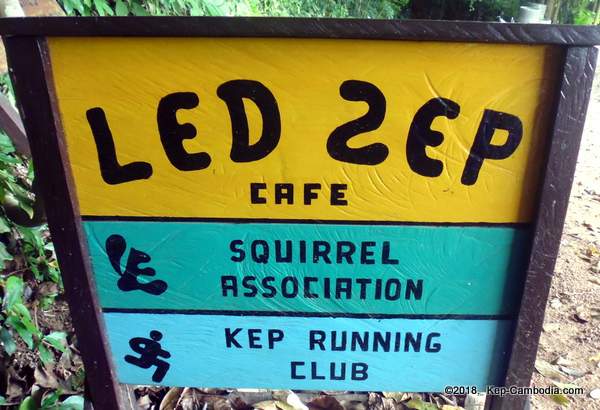 Led Zep Cafe
Led Zep Cafe is the only restaurant in Kep National Park.
Located just above Vanna Bungalows and about a 100 meter walk or ride up the trail.
Cold drinks, sandwiches, crepes and other food served. A few tables overlooking the town, and National Park Shirts for sale.
Led Zep has a really good, updated map of the park (no photos allowed) and a free map of the park.
The also have signs around the park of the attractions. (Thank you very much)
This is the best of the few entrances in the park.