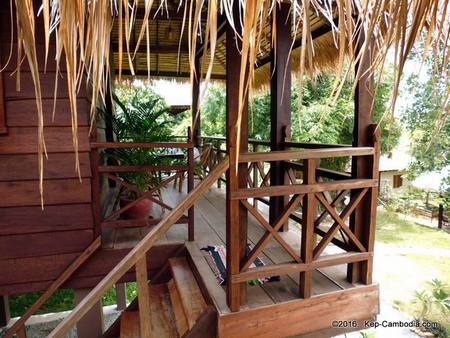 Khmer Hands
Resort and Arts Training Center
On the mountainside of Kep. 13 bungalows and an upstairs restaurant, and all the staff are Khmer hotel / restaurant trainees.

Nice gardens, and very quiet. Restaurant served Khmer and Western food. Across from Kep Bungalows.
Tel: 088-215-0011 and 092-995-445
info.khmerhands@gmail.com

A resort and school of cultural arts and hospitality, working to bring hope and holistic health to the disadvantaged and at risk, through providing education and growing opportunities to secure safe and rewarding employment.