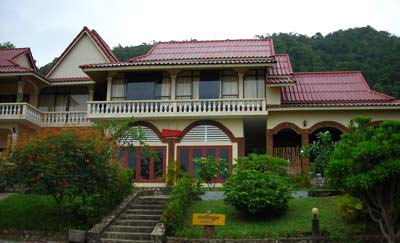 Kep Inn Resort
Bungalows, hotel rooms, conference center, restaurant, bar, gardens, and swimming pool.
What else do you need. At the bottom of the hill from Veranda and Vanna bungalows, just a short walk to the beach.
Rooms from $35 and up.

Kep Inn Resort was formerly N4 Hotel above.