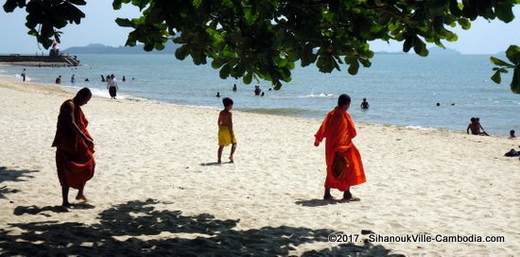 Kep Beach
Kep's main beach, and it's right downtown (if there is a downtown in Kep).
A 500 meter beach at the bottom of the mountain. Very quiet on the beach, but across the street is the Kep Shopping Center with many restaurants, bars and hotels.
Lots of fresh cooked seafood here, as well as tacos, Italian, Vietnamese and French dining.