Shhhh!
Kep is a quiet place.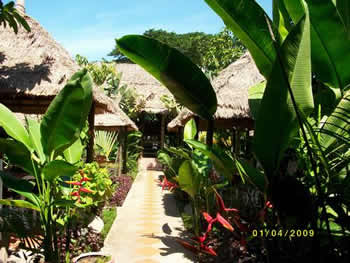 Eat, (incredibly fresh seafood at the seaside Kep Crab Market), sleep, read, listen to music, walk around town and along the beach, visit the other villas, hotels, verandas and bungalows in town, (you'll find some luscious gardens and landscaping), bike or motorcycle, and sleep are the major activities here.
Now is the perfect time to visit Kep, and the Southern Coast of Cambodia
Special thanks to Dan from VisitKEP.com for many of the photos and descriptions.